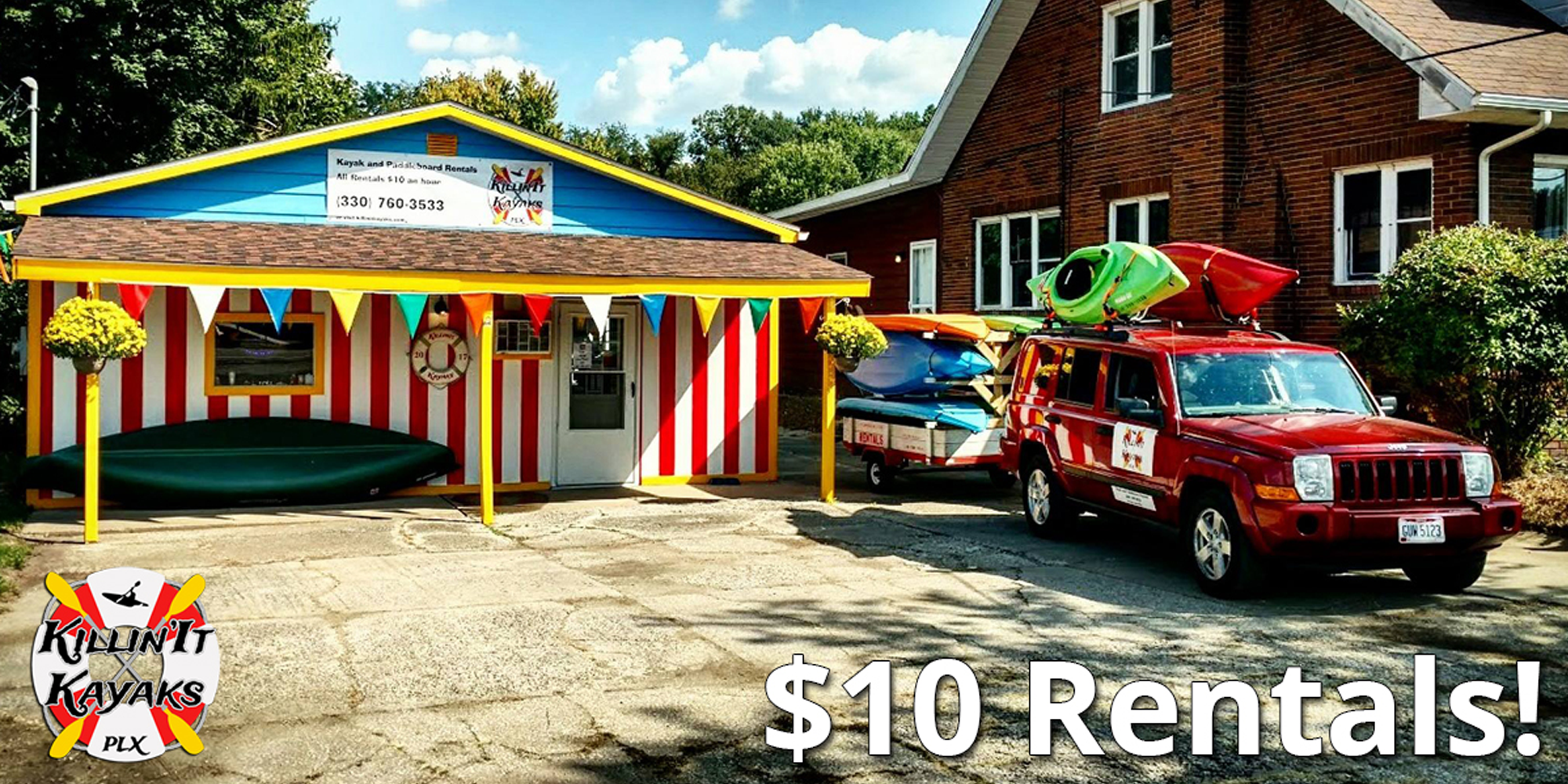 Got something to say?
At Killinit Kayaks we appreciate your business and it would be fantastic if you would be kind enough to leave us a review on Google, Facebook, Trip Advisor and/or below about your kayaking/paddleboarding experience with Killinit Kayaks. For us it's all about the service we offer our customers and we want people to know when we have done a good job. Thank you for your business!
---
Oct 22, 2019
What a day!
Some friends and I rented paddleboards from Killinit Kayaks and they were awesome!! The guys are knowledgeable about the area and help you get going in the water! The boards are nice and have CUP HOLDERS!!! We such a great time, and since they have punch cards we will definitely be back to get our free rental!
Thank you for the kind words Jesse, we can't wait to have you folks back again! 🙂
Oct 2, 2019
Very fun
Good times, really punctual pickup and friendly guys. I recommend to everyone.
Sep 6, 2019
Great Place
Friendly, helpful staff, great quality kayaks, will return often.
Oct 9, 2017
A sunny Sunday
Enjoyed exploring Portage Lakes on a gorgeous October Sunday.
Aug 1, 2017
Best day ever!!!
If there were 10 stars, I'd give it 10!!!! So much fun, and Andy is great! The kayaks are clean and the customer service is fantastic. My son loves it as well. I'd go every day if I could.
Leave A Review!

Kayak/Paddleboard Rentals
Average rating:
1 reviews
Jun 22, 2017
Give it a try!
Finally tried paddle boarding for the first time! It's not as hard as you'd think! We had a great time and can't wait to go again! Renting from Killinit Kayaks was a great choice! They're great to work with and the best value at Portage Lakes!

If you've been intimidated to try this don't be! Give it a try!!